Have you said you want to write a book, but haven't finished writing it yet?
Write Your Non-Fiction Book This Year, Not Next.
Seven-Month Program Starts September 21, 2023.
A Creative Path to Awaken the Writer and Storyteller Within While Crafting Your Book.

When it comes to writing a book,
we understand…the struggle is real.
No one wants to buy my book?
I don't have anything new to say?
My family and friends get mad at me for writing about them.
My book isn't good enough?
My writing sucks?
Everyone who reads my book, hates it?
I embarrass myself? I don't want to look stupid.
Writing my book ends up being a huge time-suck, a total waste of time that I regret later.
Is writing a book what you thought?
Becoming an author is not just about putting words on paper
It's about learning how to write for others (instead of only for ourselves.)
But it's also about our mental outlook. Like an athlete, we must envision ourselves or "act as if" we are a book author before we can become one.
You can't expect to be good at all of this if you only read books, watch videos, or meet famous authors. You need ….
The Author's Way
WORKSHOP

Hear readers say "Wow, I loved what you wrote! It's incredible!
Surrender doubts and paralyzing perfectionism.
Create a blueprint for your book — before you start writing it.
Have the resilient mental outlook of a successful, published author.
Stay on track despite distractions and delays.
Have fun in live writing sessions with mentors and the community.
Create a body of fresh new work.
Write your best possible book.
Feel exhilarating creative freedom!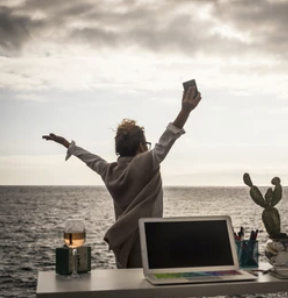 The Author's Way
WORKSHOP

A Creative Path to Awaken the Writer and Storyteller Within While Crafting Your Book.
The Author's Way Starts
Thursday, September 21 at 4 pm PST
The Author's Way, inspired by the renowned program The Artist's Way takes you through a step-by-step experience to discover your innate writing and storytelling abilities.
The Author's Way is a powerful roadmap for reluctant, aspiring, or experienced writers like you who want to write a book but have no idea how to get started.
With the support of a creative community and the expert guidance of writing coaches Kelly and Katie, you will overcome your artistic blocks, rediscover your creativity, and dissolve your fears allowing you to break through your "glass ceiling" (those invisible barriers that keep you from reaching your higher potential) as an author.
During this online writing and storytelling adventure you will:
Dramatically increase self-confidence and productivity.
Incorporate a daily writing practice into your life.
Uncover your passion and vision as an author.
Combine expert guidance and a supportive community with practical in-class exercises to get your writing done.
Say goodbye to procrastination and perfectionism.
Unlock your unique voice and creativity.
Learn how to use ChatGPT as your editorial assistant.
Explore your inner world.
Learn the craft: how to write and tell a good story
Write a draft of your book during live, interactive sessions.
Shape yourself into the author you've dreamed of being.
Get set, Get ready,

GO, GO, GO!



Build

Your

Book's Foundation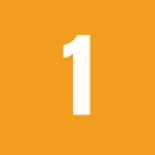 Start your book is by visualizing the end result. You'll learn how to:
Create a 3-D vision by diving deep into yourself to find out what is most important to you.
Zero in on your big "why" to keep you motivated and on track.
Creative Alignment – Get guidance in deciding which book idea to pursue based on your vision, expert feedback from coaches, and collaborative feedback from others in your small group.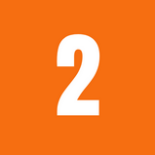 Turn your vision into reality by taking action to develop the book's promise (how your book will satisfy the needs of future readers). You'll learn how to:
Fine-tune your book's core theme.
Identify your ideal reader.
Brainstorm and test possible titles for your book with others.
Organize the main chapters with mind-mapping techniques, and ChatGPT.
Strengthen your 3-D vision by showing a cover and book mock.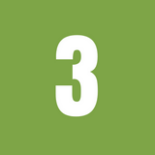 Consolidate your book idea, working title, and promise by making decisions about where to focus. You'll learn how to:
Use time-saving templates to focus on themes and take your table of contents to the next level.
Write an introduction and/or letter to the ideal reader.
The best methods for refining your concept, outline, and promise.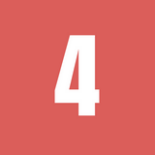 Find facts, data, or photos that will back up the themes and points you are making. They will also make your book more interesting. You will learn how to: You will learn how to:
Organize a system for tracking your sources.
Use effective tools for opening up people during interviews.
Create and conduct a survey to gain valuable information to support your book.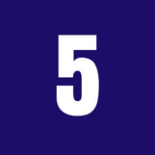 Our creative writing program improves your ability to write well. You'll learn how to:
Free your writing ability (and why that's important!)
Create word pictures readers remember.
Set the tone with details and access your unique voice.
Use 4 improvisational writing tools (plus a few playful tricks) to help you love writing.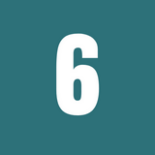 Use our tried and true signature process for giving and receiving feedback. You'll discover how to:
Listen with the ears of a music maker.
Give and receive generative feedback that increases results.
The power of 3, a rule which helps you identify when feedback is true.
Stop taking feedback personally and use it to your advantage.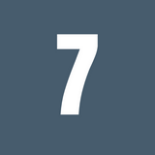 Creative storytelling is a sure way to make an impact with your writing. Learn how to:
Use the sure-fire structure of the 5-Step Story.
Set up scenes, use dialog, show don't tell.
Keep readers turning the page to read what happens next.
True writing success happens on the inside first. Discover how to:
"Act as if you're already an author" – a technique for triumphing over 'the imposter syndrome.
Apply "breakthrough techniques" to overcome fears behind perfectionism and procrastination.
Let go of "Page Fright" and stop worrying about what others think about you or your writing.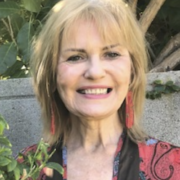 Deep Dive Creativity and Story-Writing Coach
Kelly is a multi-talented journalist, poet, spoken word performer, teacher, and creativity coach with over 25 years of teaching experience.
Her impressive career includes winning poetry slams and publishing in literary journals and blogs. For over 27 years, thousands of students in her Artist's Way and Improvisational Writing Workshops in Hollywood have unlocked their creative potential. She pioneered the Just Say Yes Method to make it easier to write and tell stories well.
Her insights and teachers support everyone in moving out of procrastination, perfectionism, and other fears to increase creative confidence and productivity. Her books include "A Visit Home", "A World Without Seatbelts", and "The Howling Coyote Between Your Thighs".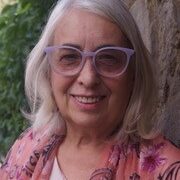 Book Writing Coach, Performer, Artist, Author
Katie is a book coach, author, and multi-disciplinary Canadian artist who currently lives in Mexico. She's helped hundreds of change-makers and entrepreneurs birth their creative projects into the world including creating their best-selling books.
Katie's also the founder of the online Creativity Café. Her multi-faceted career includes working professionally as a writer, researcher, journalist, and editor, as well as being a success and breakthrough coach for one of the leading US coaching companies for conscious business owners. Her first book, "Women In China", published when she was just 24, went through three printings and was translated into French and Swedish.
Her latest book, "The Happy Well-Fed Artist: How to Get Your Creative Projects off the Ground and into the World," was on the Amazon Best-Seller list. With a passion for planetary change, she continues to be an avid reader and encourages others to create books of their deepest work.
Kelly majored in journalism but gravitated toward the advertising side of the profession after she pulled an F on her first writing project. Though she wrangled an A by the end of the quarter, writing didn't come naturally. It was hard and she struggled with all the craziness going on in her head. "Who do you think you are," "You're not good enough," and "You're writing will never be good enough."
Dang. She didn't enjoy writing
It wasn't until her mid-thirties, having launched a successful in advertising that she finally found the courage to take a creative writing workshop at a nearby college. She spent hours writing the first assignment, and when the teacher held her paper up in front of the classroom, she expected praise. Instead, the instructor said: "What's wrong with you? Why can't you write?" That was worse than a big red F.
She would have drowned her sorrows in margaritas but she'd given up drinking. So, she gave up writing — believing what the teachers told her must be true.  She couldn't write and would never be any good as a writer.
For five long years, Kelly didn't write anything…but she didn't quit journaling!
THEN, Kelly met Julia Cameron before she published her best-selling book, "The Artist's Way". With Julia's encouragement, she started writing again, and the unexpected happened. She fell in love with writing poetry and spoken word. This led her to teach Artist's Way Workshops in Hollywood for the next 27 years. Now has guided over 3000 people on their creative journey!
"You couldn't find a more sure-footed or inspiring guide than Kelly."
– Julia Cameron, The Artist's Way, The International Best-Selling Book
Because of Julia's influence and teaching The Artist's Way, Kelly made the leap from writer to author. She shared her work with the world by performing, publishing, and publishing. She also started up her own Improvisational Writing Workshops.
But then she realized she had another problem, "writer's envy".  She became seriously envious of writers who could write a book. Though she'd written hundreds of thousands of words, none of it seemed to fit together into a book.
Thank goodness, she met Katie Curtin who'd written two non-fiction books of her own. With Katie's book coaching and developmental editing feedback, she has submitted a book proposal and is currently writing her non-fiction book. It's as if she's transforming from a sprinter into someone who can teach a marathon.
Katie's super simple and easy-to-follow 3-D Visioning and Blueprint helped Kelly because it gave her what had been missing — a focused structure. Now she doesn't work out what she wants to say halfway through writing the book. With Katie's methods, she has honed down her ideas and made a decision on the one core point she wants to make.
Katie Curtin is an experienced journalist who authored her first book at age 24. She is also a book coach. Kelly Morgan is a journalist, writer, storyteller, poet, and facilitator of The Artist's Way and Improvisational Writing. Now, they're their decades of expertise and resources are joining forces — to support your writing dreams.  
It's easy to waste months, even years of time and effort trying to write a book by yourself. Writing a book is hard, and to get the specialized support you need, people have to hire a private book coach, a ghostwriter or apply to an MFA program, but those excellent options cost $10,000.00 to $25,000.00 a year.
Katie and Kelly wondered, "What can we do differently? How can we offer individual support to a small group at a reasonable price — so others like us can write your book now, not next year."
That's how we came up with the idea for a small, intimate Author's Way Workshop and we're offering it at a first-time low beta price.
Whether you're writing your first book or you're stuck writing your next book, we hope you join us on this exciting new adventure. Let's write your book this year, not next. 
Want to know more about us?
Here's what people are saying.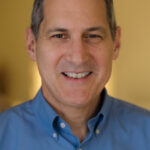 I will be forever grateful to Kelly for the classes which made my book possible. She helped me to discover how valuable it can be to wander, to get lost, to take yourself by surprise.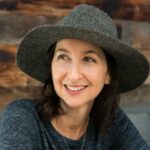 Kelly's writing workshops are different. They spark a creative mindset and challenge me to learn new storytelling skills. During class time, I create scenes to put into my memoir. We all feel so safe in class and when others are vulnerable and evocative, they inspire me to be real. My writing is more raw and the more honest it becomes, the more it impacts readers and audiences.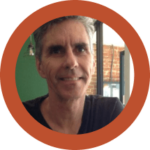 Brilliantly perceptive and compassionate, Kelly is helping me turn my experiences while writing the Route 66 books into a memoir. We also shaped them into a speech I gave at the Gene Autry Museum. The talk was a huge success. She turns writing into an adventure.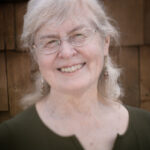 Thanks to Katie Curtin's breakthrough coaching, I am presently the author of two books with a third one on its way. Discovering Your Heart Voice and ABC's of Grief are both Amazon best sellers! All of this is because Katie helped me to identify and clear away the sources of the resistance that blocked my writing flow time and time again.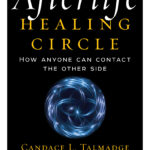 That is a profound and welcome difference–to be able to respond to a seeming "down" with the deep knowledge that it will turn out to be right for me. And it did. A year later I signed with a publisher, and the book came out in 2015. Thanks, Katie!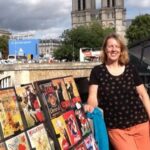 Since my book is multi-layered and somewhat complex, working with Katie on the Blueprint helped me see my way through my overwhelm. She's a good listener, is skilled at working with her intuition, and is able to see what's possible. If you're thinking about getting into the world of book publishing, Katie's been through it herself. She has a very thought-through plan for how to structure your book and can guide you every step of the way, offering you a wide array of resources.
Sessions for 7 Month Program | Thursdays
Starts September 21st @ 4 pm PT / 7 pm ET
** If you miss a session, recordings will be sent via email **
A 7-month Program to Write Your Book This Year, Not Next in The Author's Way
Live Group Sessions
Develop Masterful Writing Skills
Develop Storytelling Skills
Learn How to Write for Others
Learn Creative Improvisation Tools
Overcome Procrastination
Overcome Perfectionism.
How to Use ChatGPT to Improve
Learn Basic Editing
Learn How to Give / Receive Feedback
Expert Developmental Coaching
Discover Themes
Develop Book Ideas
The Inner Game to Authorship:
Act as If You're an Author
Overcome Blocks
Accountability Training
Book Foundation Coaching:
Discover Your Book's Big Why.
Write Your Book's Promise.
Develop Working Titles
Write your Table of Contents.
Your Ideal Reader Profile
A Book Introduction
Format of Your Chapters
Earn Early Bird Bonuses
Katie Curtin's Nonfiction Book Blueprint

 with templates, worksheets, and other resources to help you create your nonfiction book or memoir. +25.00 USD

Special Group Session With Publisher/Agent

 +75.00 USD

 Two 60-minute coaching sessions on your book by Katie

that can help you eliminate any writer's blocks, and review your blueprint so you can confidently write a well-structured, compelling book. ($600.00 USD)

+
TOTAL BONUSES $700.00 for FREE
if You Buy Before September 10th, 2023
One-time Payment of $1,697
OR $247 a month for 7 months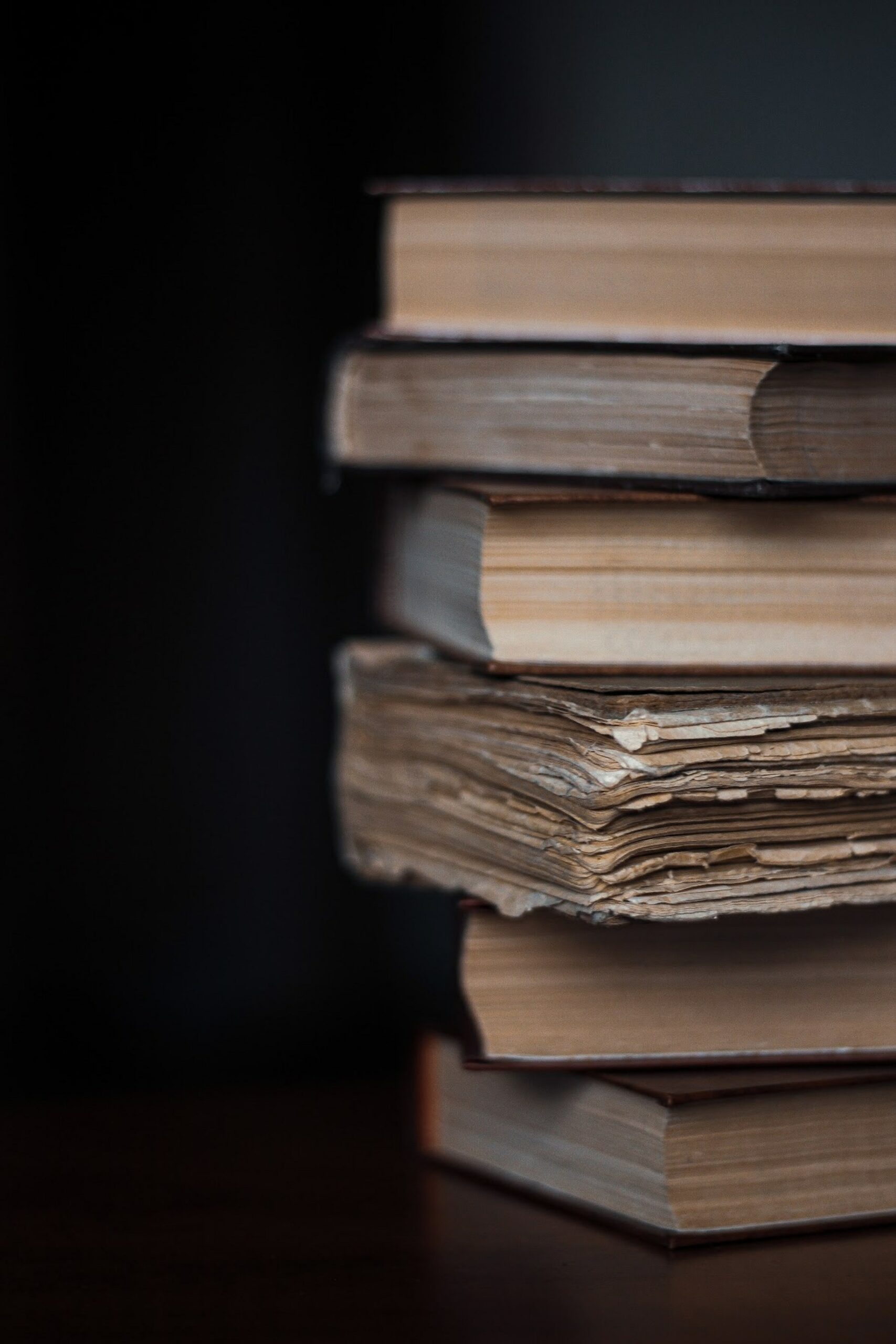 "O my God, imagine you wake up someday, and you're 65 or 75, and you never got your memoir or novel written, or you didn't go swimming in those warm pools and oceans all those years because your thighs were jiggly and you had a nice big comfortable tummy; or you were just so strung out on perfectionism and people-pleasing that you forgot to have a big juicy creative life, of imagination and radical silliness and staring off into space like when you were a kid? It's going to break your heart. Don't let this happen." -Anne Lamott
Write Your Book This Year, Not Next.